Projectmedewerker GIS Wind (m/v)
This job is no longer accepting applications.
Voor onze klant, actief in de ontwikkeling en uitbating van onshore windparken in België en internationaal, zoekt JLE-Solutions naar een medewerker GIS projectontwikkeling:
Projectmedewerker GIS Wind (m/v)
Antwerpen
Jobbeschrijving
Ondersteuning van het team bij de ontwikkeling van nieuwe projecten in Vlaanderen;
Verantwoordelijk voor de ruimtelijke planning inzake windenergie
Zoeken, screenen en ontwikkelen van potentiële locaties voor windturbines en analyse van de haalbaarheid van nieuwe projecten met behulp van software zoals ArcGIS of QGIS;
Opstellen, wijzigen en beheren van de configuratie van windparken met behulp van interne software;
Schetsontwerpen van de windparken intekenen (funderingen, toegangswegen, bekabeling, elektrische cabine enz.)
Kaarten opmaken in het kader van projectpresentaties voor diverse actoren
Jouw profiel
U hebt ten minste 2 jaar professionele ervaring. Een kennis van één of meerdere types van GIS-software is welgekomen.
Ervaring met ruimtelijke planning;
U beschikt over een masterdiploma of professionele bachelor ruimtelijke planning, landmeetkunde, geografie, milieu of constructie of hebt een gelijkwaardige ervaring;
U hebt een goede kennis van het Nederlands(zowel geschreven als mondeling);
U bent analytisch, kan zelfstandig werken en bijleren en werkt op een rigoureuze en gestructureerde manier.
Aanbod
Een fulltime functie (aanwerving op korte termijn) met veel verantwoordelijkheid en autonomie;
Heel wat ontplooiingskansen in een vooruitstrevende, gezonde en groeiende sector;
Een innovatieve werkomgeving met enthousiaste en behulpzame collega's en een opendeuren-mentaliteit;
Een contract van onbepaalde duur;
Een zeer aantrekkelijk salaris en een mooi pakket aan extralegale voordelen, afhankelijk van uw ervaring.
Interesse?
Herken jij jezelf in deze job? Stuur dan je cv naar joris@jle-solutions.com of bel gerust voor meer informatie naar 0485/049.064. Alle kandidaturen worden met de nodige discretie behandeld!
Apply
Your application has been successfully submitted.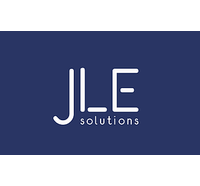 Tailor made talent search in engineering, environmental jobs and renewable energy.